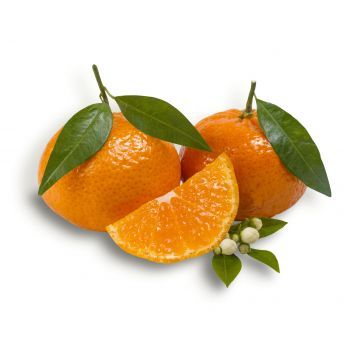 HISTORY
Mandarins originated in China and have been cultivated for several thousands of years. The first mention in literature dates to the 21st century B.C. in the "Tribute of Yu", which narrates that the mandarin, pomelo and bitter orange were taken as gifts to the emperor.
They were introduced into England from Canton by Sir Abram Hune in 1805 and arrived to Malta and Sicily in 1810. In 1840, mandarin groves already existed around the magnificent plain which is home to Palermo. Subsequently, mandarins spread throughout the Mediterranean and the rest of the world.
NEWS
The plant enjoys excellent vigour and development and does not take well to drastic pruning. It produces abundant fruit, but tends to alternate production. Different horticultural practices are used to influence the irregular behaviour of production, including the use of other plants as pollinators, fastening the stalks tightly together and thinning by hand.
Thinning has been used in Sicily for more than a century to extract essential oil called "green" or "yellow" when the fruit still contains no juice because it has not fully ripened.
Ripening occurs in the months of December and January. Avana mandarins are among the most widespread varieties, the fruit is aromatic with a rind rich in essential oils.