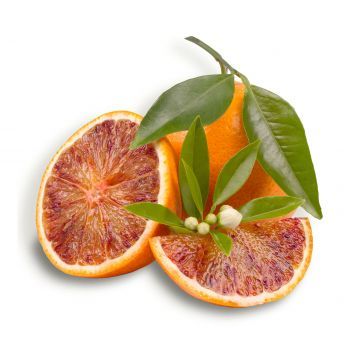 HISTORY
The initial information on blood oranges dates back to 1646 thanks to the Jesuit botanist, Giovanni Battista Ferrari, who writes of having seen and tasted an orange fruit with a red pulp and a taste similar to that of grapes, during his stay in the Philippines. The Sicilian agronomist Giuseppe Inzenga (1815-1887) in the book Agrumi Siciliani describes different types of orange characterised by the red colour, also visible in a photo by Bartolomeo Bimbi in the 18th century. Many authors agree on the fact that blood oranges have a Mediterranean origin, from ancient "Sanguinelli" varieties, such as "Doppio Sanguigno".
The 'Tarocco' variety was discovered in the early 1900s in the area of Pedagaggi (province of Siracusa), but it spread rapidly to Lentini and Francofonte (Siracusa) and to the south of Mount Etna, which offers the best conditions for the expression of its genetic potential. The first treatises were published in the early last century.
NEWS
The orange has a colourful external rind, characterised by slight roughness. It is initially green and then, as the fruit ripens, yellow, orange or reddish. The red colour is due to the presence of water-soluble pigments called anthocyanins. It is ideal for fresh-squeezed juices and the aroma is similar to that of raspberries or cherries.
The essential oils extracted from blood oranges have peculiar characteristics and the high content of carotenoids characterises their use. The interior is fleshy. Tolerable temperature variations stimulate the plant to produce a red juice rich in anthocyanins.
Among the most common varieties:​
The "Tarocco" orange rind is thin, smooth and resistant and its red colour is a result of late ripening.Hardesting period: from December to February. It is best in late January and the taste is exceptional when fully ripe.
The "Sanguinello" orange ripens from February to April and in recent years it has been among the most appreciated varieties on European markets for the intense colour of its juice.
The "Moro" orange has an orange peel with intense red shades on one side. The pulp has no seeds and is red in color. This variety has a more intense taste and a brighter color than the others. The maturation period is December - March