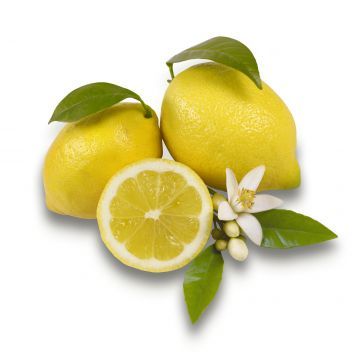 The company is a member of the PGI consortium (data and info:www.limonedisiracusa.com)
In the Sicilian province of Siracusa, a fertile coastal plain lies between the mountains and the sea. No higher than 210 metres, it's perfect lemon-growing country.
Discerning consumers around the world have appreciated the superior qualities of the Siracusa Lemon (PGI) for over a century.
Siracusa Lemon (PGI)
The logo guarantees that the lemons are: grown only in the Province of Siracusa - from the "femminello" variety -cultivated and picked using traditional methods.
The use of the logo, Siracusa Lemon (PGI) or "Limone di Siracusa (IGP)" is strictly controlled by European law.
The PGI denomination means that the lemon is grown, harvested and processed to exacting standards, which are independently verified. This PGI status was granted by the EU on February 3, 2011